Patrons of the Iranian Studies Initiative
Ahmad Gramian and Haleh Emrani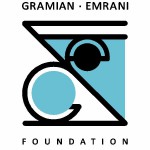 "Invested in informed tomorrows"
"The Gramian-Emrani Foundation is committed to a better future through funding scholars and knowledge pioneers"
The Gramian-Emrani Foundation supports scholars and institutions across the US and Europe, from elementary education to post-graduate studies, at a time when educational programs and new research initiatives are often undervalued and underfunded.
Mr. Ahmad Gramian, President of the Gramian-Emrani Foundation is a co-founder of CorpInfo Services, an information technology company. Mr. Gramian is Vice Chair of Farhang Foundation, a leading Iranian cultural organization in the US. He is also on the board of trustees of the Los Angeles Chamber Orchestra (LACO), serves on the board of trustees of the Children's Institute Inc. (CII) and on the advisory board of Upward Bound House. Mr. Gramian is a University of Southern California (USC) Ambassador.
Dr. Haleh Emrani is a co-founder of the Gramian-Emrani Foundation. She chairs the Iranian Studies Council at the Farhang Foundation and is a Principal at CorpInfo Services. Dr. Emrani has a PhD in Near Eastern History from UCLA, and is a Research Associate at the Samuel Jordan Center for Persian Studies and Culture at the UC Irvine, where she is the Director of "Sasanika Late Antique Iran Project," an online forum for scholars of Sasanian research and discourse.
Supporters of the Iranian Studies Initiative
Mr. Khosrow Semnani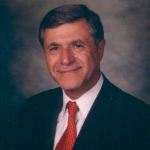 Khosrow Semnani is an Iranian American businessman living in Utah. He worked in a range of different businesses including nuclear and chemical waste processing and disposal, real estate and venture capital investments. He has also heads and operates a philanthropic foundation which he founded in 1993 to focus on women's and children's issues and those of Iran. Khosrow Semnani currently lives in Salt Lake City with his wife and three children.
Mandy Fazeli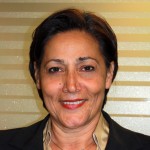 With a life-long passion for humanitarian causes and volunteerism, both global and domestic, and with the help of many friends who share her passion, Mandy Fazeli, an Information Technology professional with Farmers Insurance Group, Inc. founded 'A More Balanced World' in 2010.
A global, non-profit organization, 'A More Balanced World' was formed to assist promising, yet economically disadvantaged students from around the world whose lack of sufficient means is a hindrance to their pursuit of education. The goal of the organization is to help these students achieve their maximum potential and fulfill their individual ability.
As Founder and President, Mandy uses her management skills, international background, and humanitarian aspirations to help give the hope of education to youth around the world.
This has been simply an invaluable experience! And the benefits certainly go far beyond the obvious of receiving extra help for the organization. The real value is that through this program young and innovative individuals, who are certainly the future, own the cause as their own while learning along the way. A 'gain-gain' situation as the work is transferred from one generation to the next.
Dr. Foojan Zeine
Dr. Foojan Zeine is an international speaker, author, psychotherapist, life and executive coach. She has a Ph.D in Clinical Psychology and is a Licensed Marriage & Family Therapist (LMFT). Dr. Zeine was a guest speaker on the Dr. Phil show and has given numerous public lectures including talks at UCLA, USC, MIT, and Harvard University. Her expertise is in Intimate Relations and Addictive Behaviors. She has extensive experience treating depression, anxiety, traumas, and domestic violence. She has a large private practice in Tarzana, California www.foojan.com.
In addition, Dr. Zeine has been involved in the following:
· Originator and the author for "Awareness Integration" psychotherapeutic model, a multi-modality approach and intervention technique aimed at minimizing depression and anxiety while improving self esteem and self confidence
· Founder, CEO and the Clinical Director of Personal Growth Institute, a non- profit organization that offers psychotherapy services to a multi-cultural and multi-lingual population. www.4growth.org
· She hosts a live Persian satellite television show called "Nedayeh Daroon" on AsreEmrooz International TV addressing psychological issues relevant to the general public, and a frequent guest in Voice of America International Television.
Mr. Fairborn and Dr. Nicole Jafari
Dr. Nicole Jafari is a faculty member at California State University, Long Beach in the College of Liberal Arts. She is also the President of Cross-Cultural Research and Educational Institute (CREI), a nonprofit organization. In addition, she conducts cross-cultural and global research projects, seminars, public speaking, and has recently co-authored a textbook on child & adolescent development. Dr. Jafari is completing her second textbook on late adulthood development from a cultural and multi-disciplinary perspective. Mr. Jafari is an entrepreneur and the CEO of JJJZ Corporation located in Orange County, California. He serves as a board member on a number of non-profit organizations and contributes to many humanitarian projects and community services.