Event Date:
Saturday, February 18, 2023 - 11:00am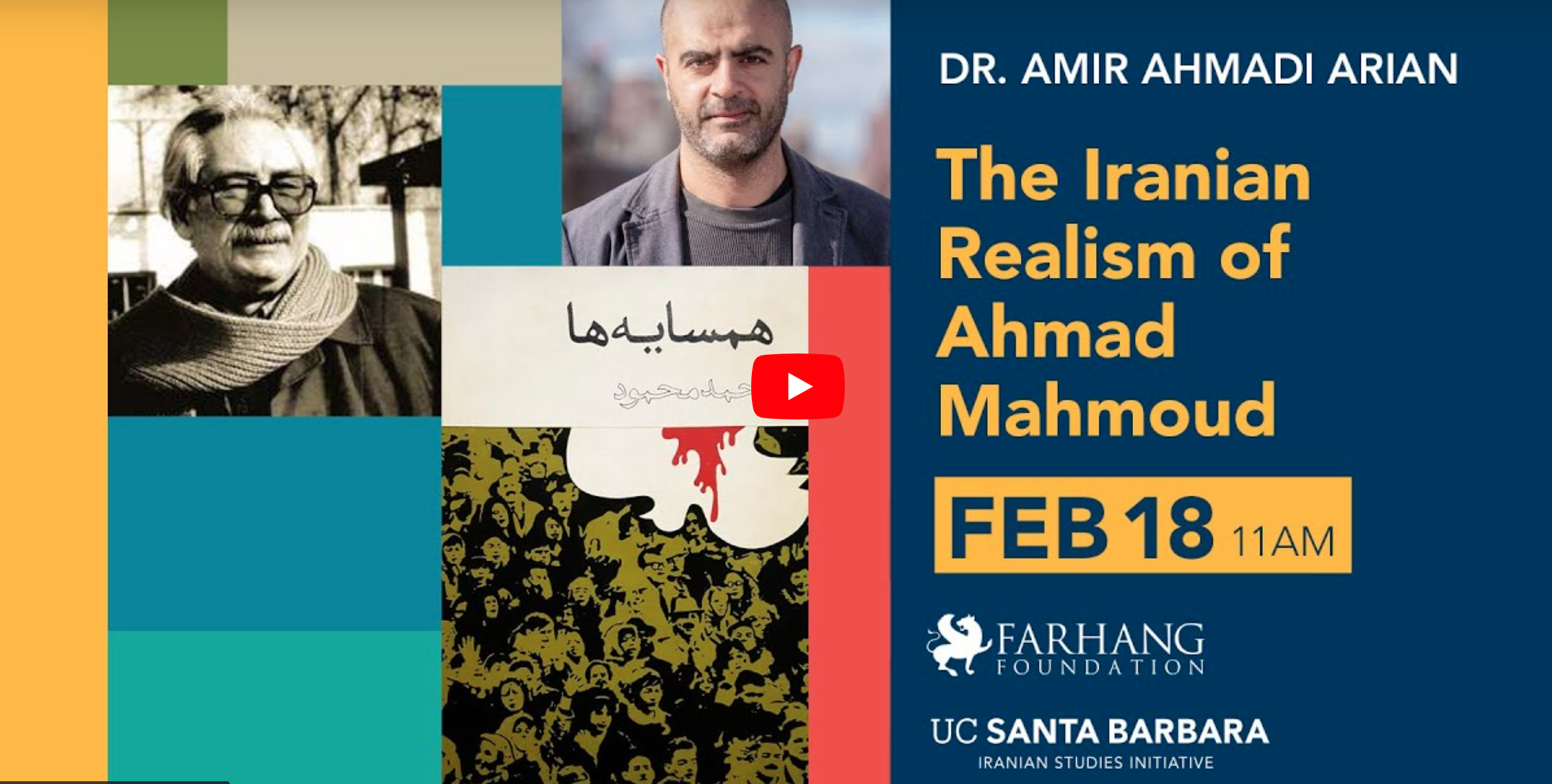 Watch The Iranian Realism of Ahmad Mahmoud by Dr. Amir Ahmadi Arian-UCSB Lecture Series
This event is a part of a lecture series on Iranian Modern and Contemporary Art, which will be held during the academic year 2022-23.
Ahmad Mahmoud perhaps represents the most successful example of social realism in the history of the modern Iranian novel. In the literary culture dominated by experimental and modernist fiction on one side and best-selling melodrama on the other, Mahmoud adhered to social realism throughout his career. He was also a rare example of a writer achieving popularity among the elite and the general readership. In this talk, I discuss Mahmoud's novels under three topics. First, through his writing, Mahmoud has tied his name to the city of Ahvaz. I will discuss how the literary construction of Ahvaz evolves across his novels and takes on a life of its own. Second, Mahmoud took the art of the realist novel in Iran to a new level. He absorbed and internalized the technics and methods of the nineteenth- century European realists and deployed them in the context of the Iranian south. Third, Mahmoud wrested the political fiction from the dry socialist realism of the writers affiliated with the Tudeh party while rejecting the art-for-art approach of experimentalists. I will show how he dramatized the political and seamlessly wove it into his vast, epic novels. 
March 9, 2023 - 10:24am