Event Date:
Friday, October 19, 2018

to

Saturday, October 20, 2018
In Memory of Ahmad Ali Gramian (1956-2018)
To view the Conference Program, please click here.
This conference  devoted to the subject of slavery and sexual labor in the Middle East and North Africa. There was also an exhibit on display documenting slavery in Qajar Iran, organized by Pedram Khosronejad, Associate Director for Iranian and Persian Gulf Studies at Oklahoma State University.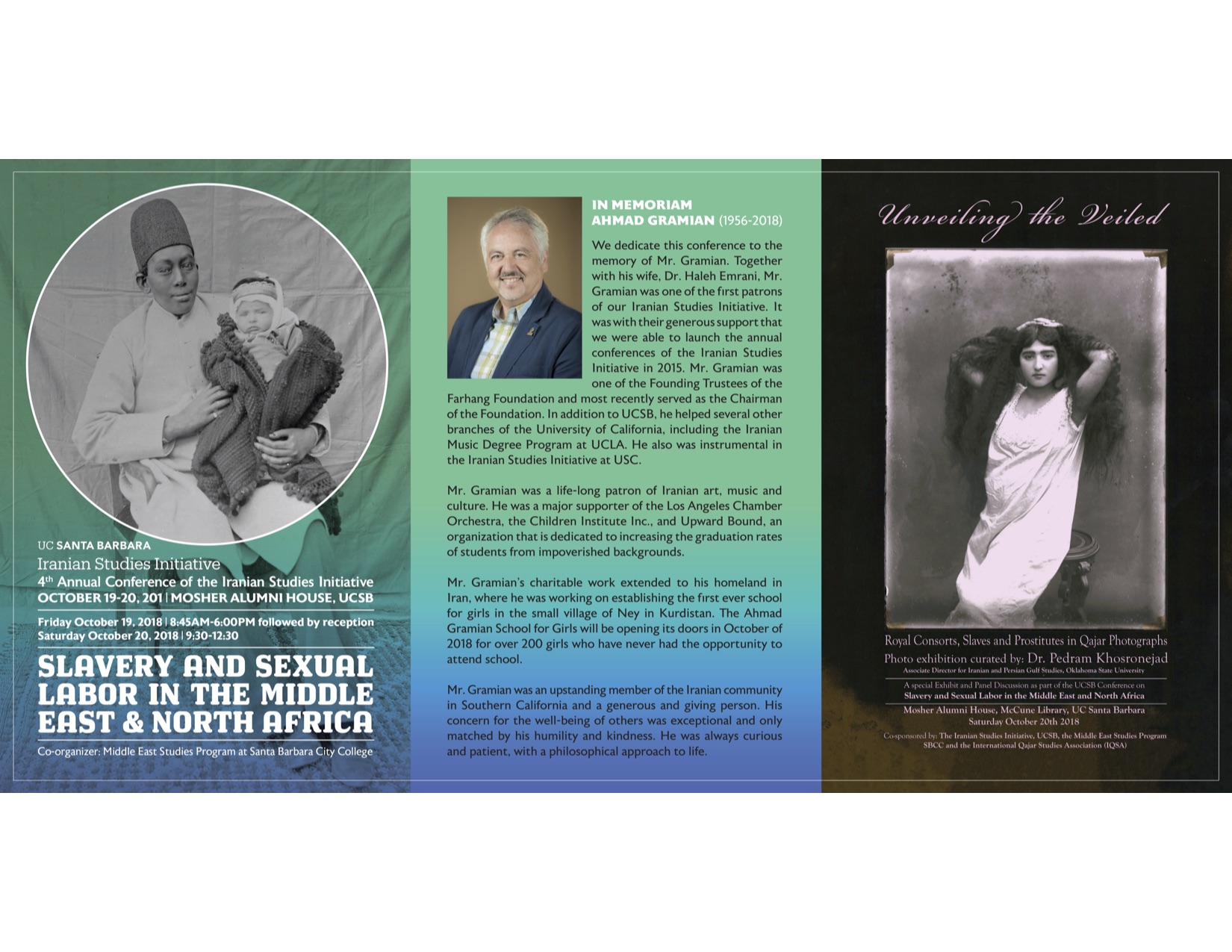 Event Contact:
Janet Afary
Director of the Iranian Studies Initiative
April 9, 2018 - 12:45pm